Home
SUN RAY BEACH LIFE APARTMENTS: Exactly where beach lifestyle interiors meet 5 star aesthetics to produce unique design apartments that are pleasing to the eye, relaxing to the soul and best value for money.
SUN RAY BEACH LIFE APARTMENTS is an adults only* accommodation and it is comprised of 8 entirely renovated autonomous apartments, spread throughout 2 floors (4 at each floor), located at the popular tourist destination of Agia Marina of Chania, Crete. Explore everything this popular and buzzy location has to offer, where visitors keep coming back, just as you exit the doorstep of your apartment.
Otherwise, enjoy moments of relaxation at the pool or your private Jacuzzi.
A total renovation project of the entire establishment, interiors and exteriors, was undertaken in 2018, upgrading the building with a complete makeover, from the grounds up.
SUN RAY BEACH LIFE APARTMENTS welcomes you to a new era with authentic Tsikoudia and Cretan olives, offering hospitality of excellence.
*Minimum age limit of guests, is having completed their 12th year of age by the time of their arrival.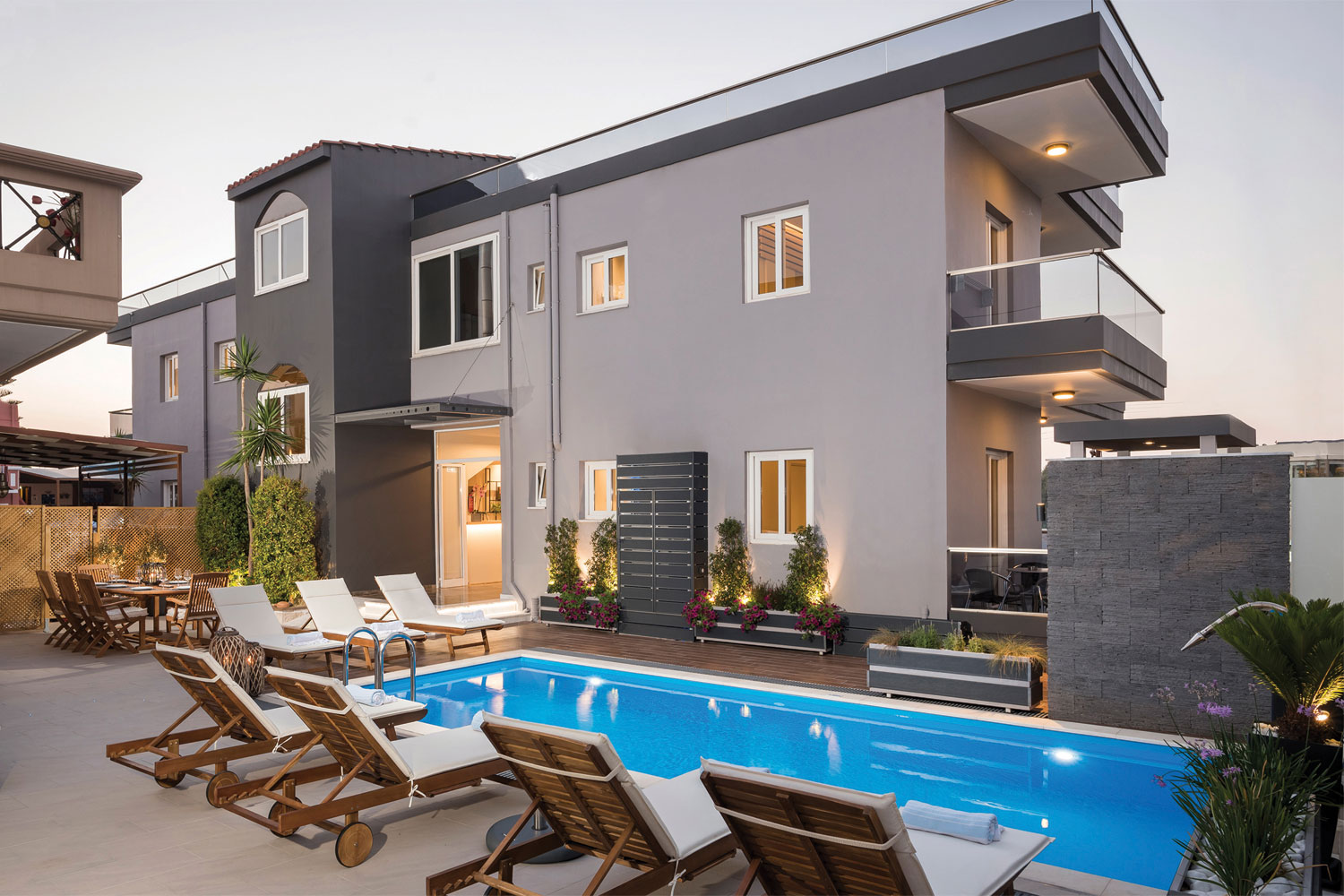 Harmony and Beauty
The building itself was built by Evangelos and Marika Soilentakis back in 1990 in order to house them and their son's (Michalis) family, as well as to accommodate a few guests and treat them as extended family. The apartments are owned and run by Michalis and his wife Natasa Soilentakis, ever since for nearly 30 years.
Read more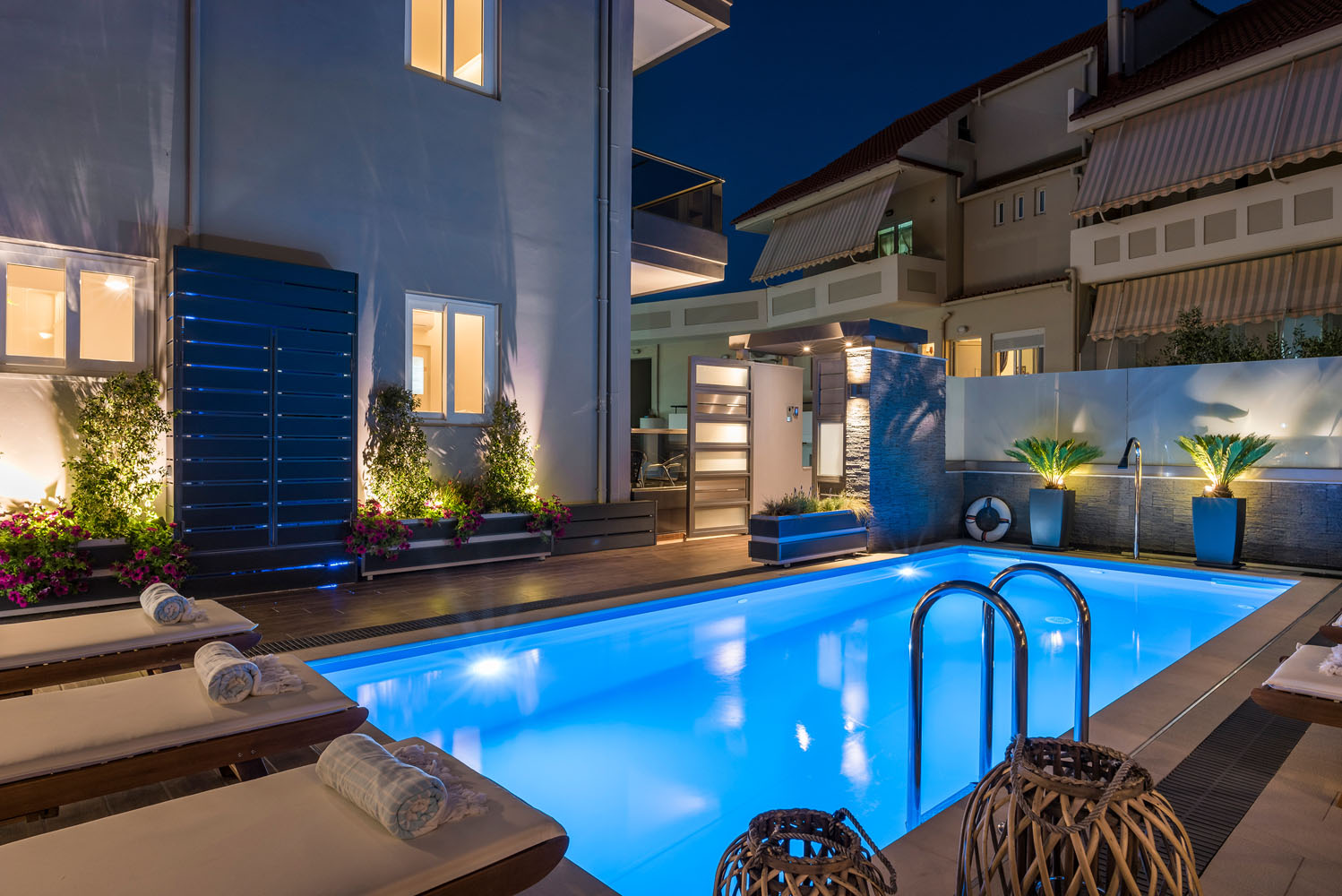 Facilities
Sun Ray Beach Life Apartments owns a beautiful outdoor common area with a pool that offers our guests the privacy and peace they may seek during their holidays. In accordance to the overall aesthetics of the apartments, the outdoor area is carefully designed so as to provide the exact relaxing atmosphere one finds inside.
Read more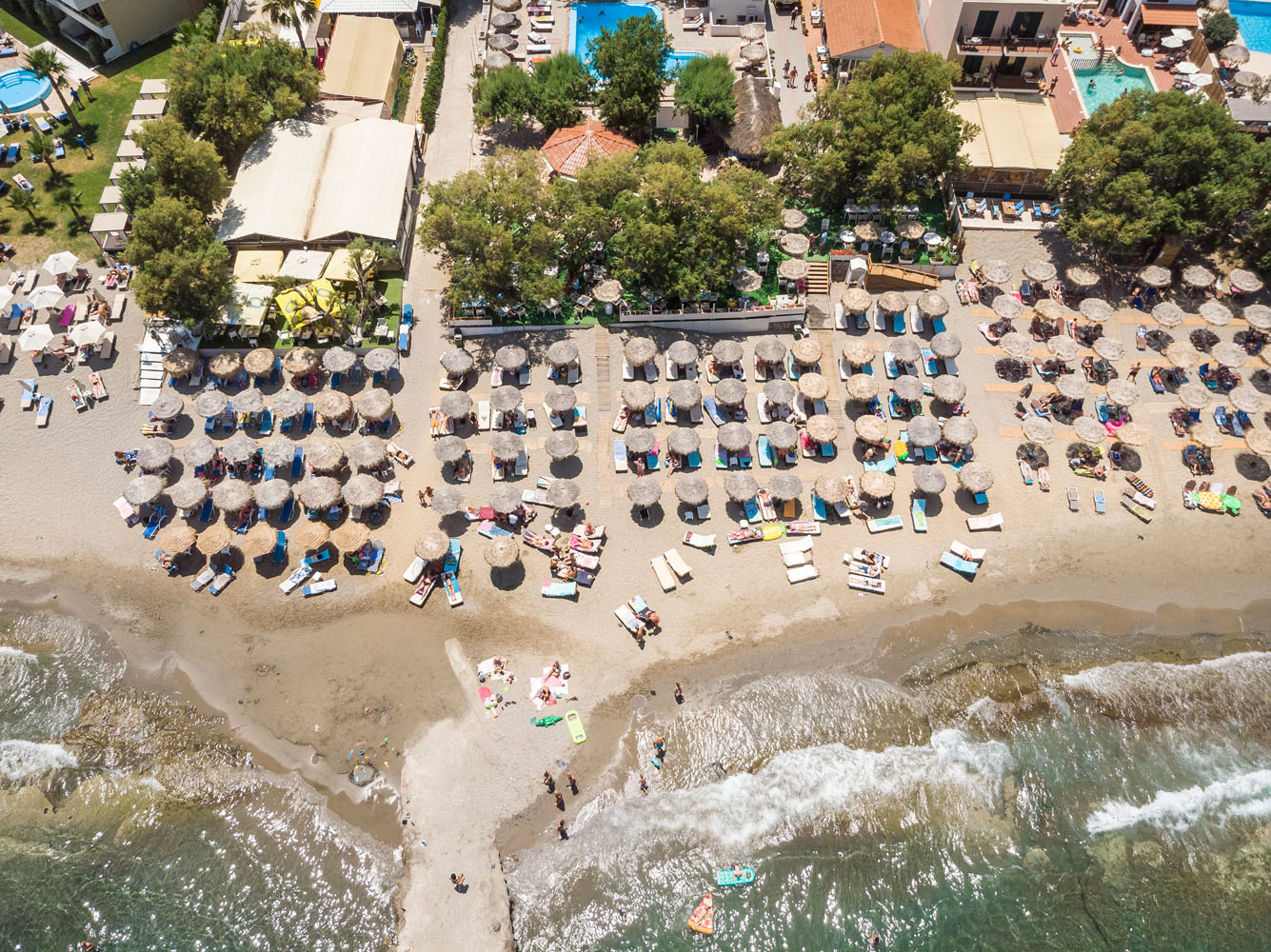 Location
Apart from the captivating design of these luxury apartments, the 2nd best thing about Sun Ray Beach Life Apartments is the location! The apartments are located on the main road of Agia Marina, in walking distance from the beach.
Read more