STANDARD SIDE SEA VIEW
There are 3 Standard Side Sea View apartments, one on the ground floor and two on the 1st floor. These elegant and sleek, 45m², apartments comprise of 2 bedrooms, a living room, a fully equipped kitchen that seats 4, a design bathroom and a side sea view veranda that seats 4 people. One bedroom has a queen size double bed and the other has twin beds. However, upon prior request, the twin beds can be easily converted into a king size bed with a king size topper.
*All our mattresses are orthopedic with independent springs and hypoallergenic with OECO-TEX STANDARD 100 certification. All our toppers have memory foam technology.
Amenities
TV 43" LED
LOCAL & SATELLITE CHANNELS
AIR CONDITION
SAFE DEPOSIT BOX
IRON & IRONBOARD
REFRIGERATOR
OVEN
KITCHEN HOBS
WASHING MACHINE
TOASTER
KETTLE
FRENCH COFFEE MAKER
KITCHENWARE
TABLE WARE
SCALES
HAIR DRYER
BODY WASH –SHAMPOO – CONDITIONER
View Also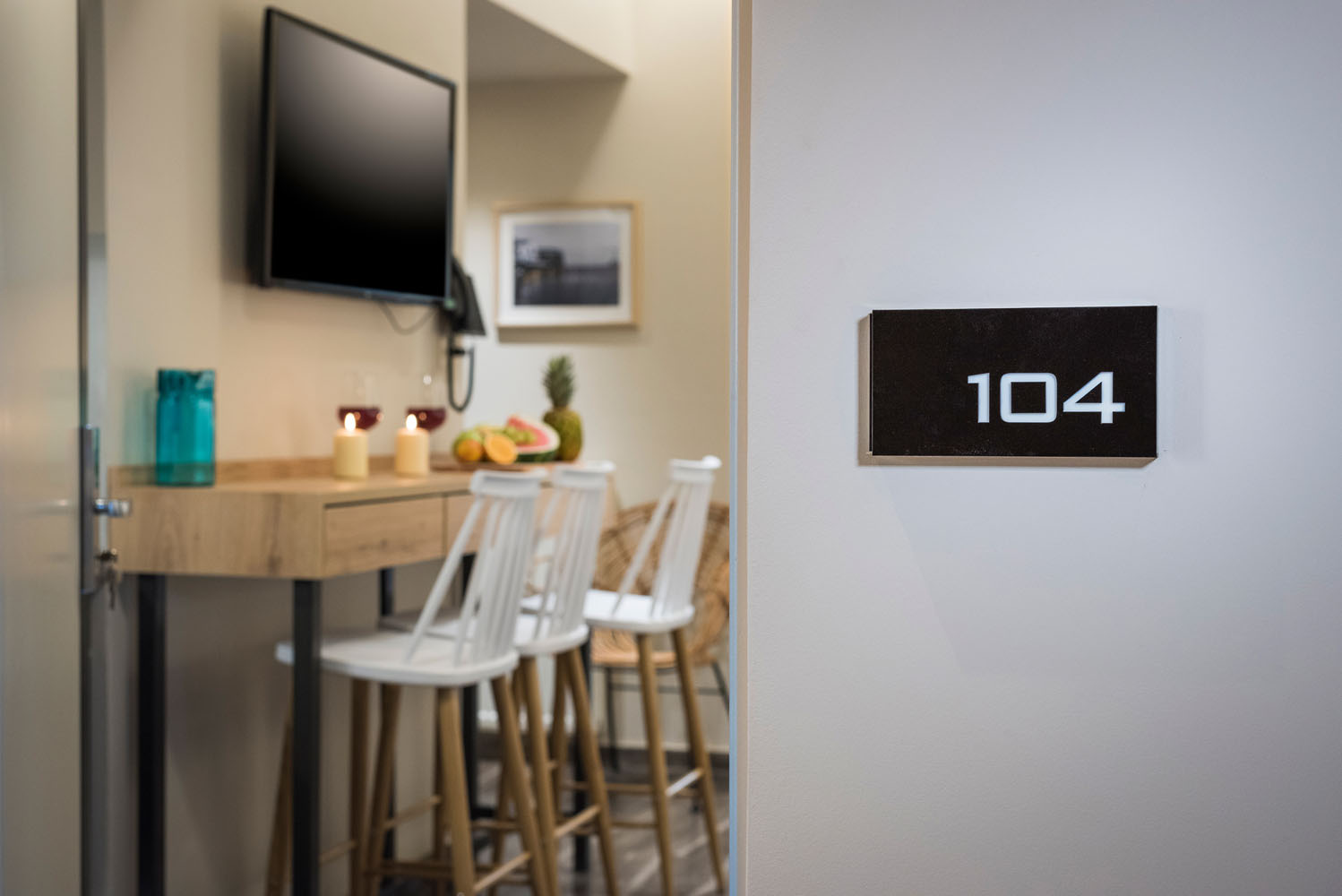 TWIN BATHROOM - HAMMAM DELIGHT
There is one Twin Bathroom – Hammam Delight apartment situated on the ground floor with side sea view. This spacious, stylish 55m² apartment boasts 2 comfortable bedrooms, an open plan sitting area with kitchen and dining table, 2 design bathrooms, one of which has a modern hammam installation and finally a side sea view veranda…